Best Aircon Servicing Singapore – Professional Repair & Cleaning at Competitive Rates
Top Aircon Service Singapore Company with 25 Years of Experience
Brief Facts About Us
Happy Customers (Last Month)
Billy Aircon Company has served Singapore for over 25 years. We're experts in air conditioning. Need the best aircon help? Call us at (65) 9456 0875.
Singapore is hot and humid. You need a good air conditioner. We at Billy Aircon Company ensure your aircon works excellently at home or work. People trust us for regular check-ups and urgent fixes.
We've been around long, giving top service all over Singapore. We go to places like Hougang, Jurong West, Bedok, Sengkang, Ang Mo Kio, Bukit Batok, Tampines, Pasir Ris, Yishun, Toa Payoh and Woodlands.
Don't swelter in the tropical heat. Get Billy Aircon Company to perform preventative or emergency aircon servicing in Singapore and enjoy a cool home or office.
Our skilled team, made up of dedicated engineers and technicians, is here for all your aircon needs. Whether you have a cosy apartment or a big factory, we can handle it. Our comprehensive services encompass aircon repair, installation, and regular maintenance. Moreover, we specialize in offering chemical cleaning services at competitive prices. Reach out to us for a quote, and let us provide you with aircon solutions that exceed expectations.
Billy Aircon offers aircon servicing & repair at an affordable price with 25 years of experience. Here are the reasons why customers like us.
Billy Aircon was founded in 2003
Our chief technical leader has accumulated 25 years of work experience in air con servicing, water leakage & chemical overhaul
We start from a team of 5 increase to 26 people today
Each technician has more than 3 years of experience. We never send a newbie to you
We have special service team to handle emergency air conditioners repair & aircon servicing in Singapore
Our customer service respond to your enquiry and appointment within 24 hours.
Our Customer Reviews
Why Trust Billy Aircon
Direct, Transparent Services Without Middlemen
Many aircon service providers act as intermediaries, outsourcing their services to actual technicians and inflating prices for their commission. At Billy Aircon Servicing Singapore, we believe in direct engagement. When you choose us, you opt for genuine, transparent services without any hidden middleman costs.
Certified and Fully-Licensed Expertise
Trust is paramount when servicing essential home and office equipment like air conditioners. We are a fully licensed company authorized to handle all aspects of air conditioning—from installation to maintenance and repair. Whether you're a homeowner, reside in a condominium, or manage a commercial establishment, our certification ensures you're in capable hands.
A Legacy of Excellence with Over 25 Years of Experience
Experience speaks volumes in the aircon servicing industry. Our team, led by certified professionals, boasts over a quarter-century of hands-on experience. This extensive background ensures that every service we provide, from routine maintenance to intricate installations, is executed with unmatched expertise.
Assured Quality with Our 90-day Workmanship Warranty
Quality assurance is at the heart of our services. We're confident in the skills of our technicians, which is why we offer a 90-day warranty (workmanship) on all our services, from installations to repairs. This warranty is a testament to our high-quality service and ensures your risk-free experience with us.
Our Services
And Wait… Join Customer Survey Lucky Draw Contest
It's Easy. Let's us service your aircon needs, complete a customer survey and stay a chance to win the prize.
Total $2,198 of prizes to be given away!
One-Time Standard Aircon Cleaning
| No. of Units | Best Rate |
| --- | --- |
| 1 Unit (c/w Condenser) | $50 |
| 2 Units (c/w Condenser) | $55 |
| 3 Units (c/w Condenser) | $70 |
| 4 Units (c/w Condenser) | $85 |
| 5 Units (c/w Condenser) | $100 |
| 6 Units (c/w Condenser) | $115 |
| 7-9 Units (c/w Condenser) | $18/units ** |
| 10++ Units (c/w Condenser) | $16/units ** |
** See terms & conditions below
Air Conditioning Chemical Wash
| Type of Cleaning | Best Rate |
| --- | --- |
| 1 Unit Non Dismantle Chemical Wash | $80 to $100 |
| 1 Unit Dismantle Chemical Wash | $130 to $180 |
Annual Contract Aircon Servicing
| No. of Units | Quarterly (4x) |
| --- | --- |
| 1 Units (c/w Condenser) | - |
| 2 Units (c/w Condenser) | $200 |
| 3 Units (c/w Condenser) | $240 |
| 4 Units (c/w Condenser) | $300 |
| 5 Units (c/w Condenser) | $360 |
| 6 Units (c/w Condenser) | $400 |
Gas Top Up
| Type of Gas | Best Rate |
| --- | --- |
| R22 GAS | $50 to $80 |
| R410 GAS | $60 to $150 |
Check-Up service
| Type of Work | Best Rate |
| --- | --- |
| Standard Troubleshooting | $40 |
| Advanced Troubleshooting | $50 |
All Aircon Services Come With
Our Guarantee
100% solve all your aircon problems.
Guarantee follow up air conditioner services within 7 days.
Free 90 days warranty (workmanship).
Customer support responses within 24 hours.
(c/w Condenser) = Refer to Check With Condenser

* Multiple Unit's Prices Apply to Single House Only. It CANNOT Be Shared With Multiple Locations.

* Additional charges may apply to CBD area and job starts from 6pm. Applicable to a single location only.

** The low aircon servicing price per fan coil unit only applicable to a single HDB/Flat/Condo within same address. It doesn't apply to a combination of multiple air con units in different locations.
Don't take our word for it.
Check what the customers have to say by reading our reviews!
Billy Aircon Are Recommended By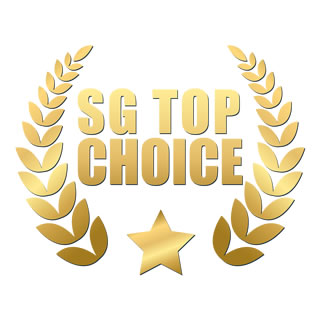 FAQs
1. What defines the best aircon servicing Singapore?
The best aircon servicing in Singapore is marked by a comprehensive range of services, including aircon repair, maintenance, chemical wash, and servicing. A reliable service company will have years of experience under its belt and employ experienced technicians who are well-versed in handling a variety of aircon brands. The key to top aircon services in Singapore is responsiveness, high-quality workmanship, competitive rates, and transparency in all services provided.
2. What kinds of air conditioning services are generally offered in Singapore?
Aircon servicing companies in Singapore typically offer a diverse range of aircon services. This includes general aircon servicing, aircon overhaul, chemical wash, and repair and maintenance. Services may also encompass handling water leak issues and bad odor, cleaning and checking air filters, inspecting and cleaning the blower wheel and fan blade, checking the deodorizing and purifying filter, and inspecting outdoor condenser coils.
3. What are common servicing problems that the best aircon service providers in Singapore can diagnose?
Top aircon servicing Singapore companies are adapt at diagnosing a wide array of air conditioner issues. This includes water leak issues and bad odor, cooling problems, aircon compressor issues, faulty aircon remote control, aircon not switching on, unusual noises, and refrigerant leaks. A good service company provides a comprehensive service that not only repairs these issues but also advises on aircon maintenance to prevent future problems.
4. How important is it to have a service contract with an aircon servicing company?
Holding a service contract with a trusted aircon company can be beneficial in many ways. Regular aircon servicing extends the life of your air conditioner, ensures it's operating at its top efficiency, and can prevent minor issues from ballooning into costly repairs. It also provides peace of mind knowing that you have a reliable team of experts.